Japanese food and mushroom①~Why is Japanese food healthy? ~
This time I would like to write about Japanese dishes.
Japanese food has healthy image in the international community.
What is the reason for that?
What is the secret of Japanese food?
"Ichiju Sansai"
The reason why Japanese food is healthy is that it is well-balanced and low in calories.
Traditional Japanese meal employs a system called "Ichiju Sansai".
"Ichiju Sansai"・・・A traditional Japanese meal has one soup and three side dishes.
↓"Ichiju Sansai" that Japanese people imagine. The main dish on this menu is grilled salmon.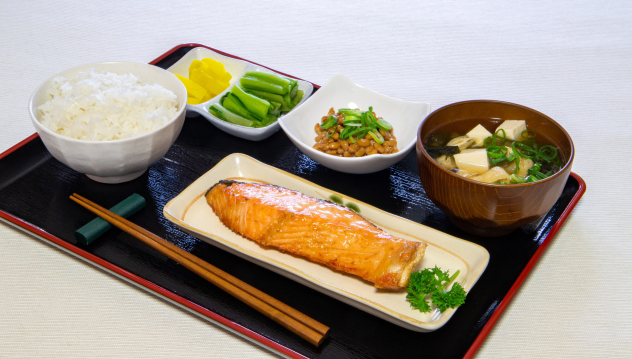 This is a combination of a soup and three types of dishes (rice, side dish, and main dish), which allows you to naturally ingest a wide variety of ingredients in a well-balanced manner.
Since Japan has easy access to the sea geographically, eating fish and seafood with meat and actively using vegetables are also important points that Japanese food is healthy.
(I feel guilty if I don't eat vegetables!)
*However, please note that Japanese food contains a surprisingly large amount of salt.
"Kinshoku"
In addition to "Ichiju Sansai" in Japanese dish, "Kinshoku" is also important.
"Kinshoku" means actively eating not only meat, fish and vegetables, but also bacteria and fungus-based ingredients. In Japanese, it is written as 菌食 (菌=bacteria and fungus, 食=eating).
The effect of the "Kinshoku" is expected to improve the detox effect and immunity by keeping the intestines clean.
You may eat yogurt and cheese, but Japanese people eat a lot of fermented foods. For example, "Miso". The soup in the above "Ichiju Sansai" means mainly Miso soup. In addition, people eat various fermented foods on a daily basis, such as Japanese traditional pickles "Tsukemono" made by fermenting vegetables, and "Natto" made by fermenting beans (Some Japanese people hate).
↓Japanese traditional pickles "Tsukemono".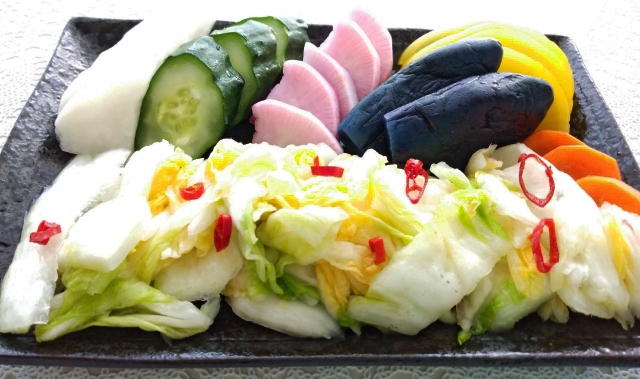 ↓"Natto".  Some people dislike it because of its unique stickiness and fragrance, but there are enthusiastic fans.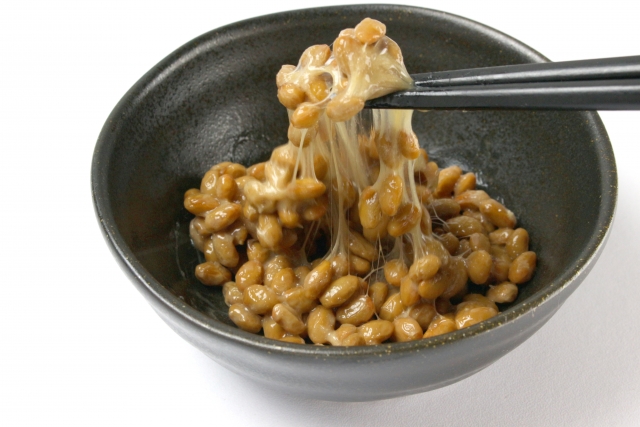 And mushrooms are indispensable in this "Kinshoku".
What kind of mushrooms can you usually eat?
Japanese people loves mushrooms!
Many people go hunting for mushrooms in the fall, and there are nearly 10kinds of mushrooms sold in supermarkets, so people usually eat wide variety of mushrooms.
I was surprised to find only shiitake and button mushrooms in supermarkets in the United States and the United Kingdom that I went to before.
↓Products of Mushroom that can be bought in tottori prefecture, my home town.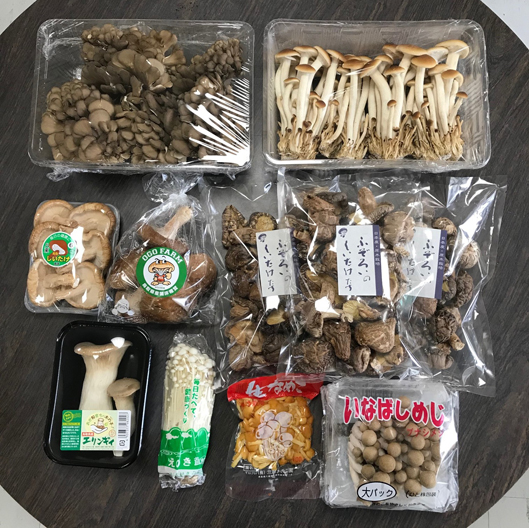 Eating mushrooms can be expected to have a detoxifying effect and improve immunity, but the fact that it is low in calories cannot be overlooked. Button mushroom, which has the lowest calories, is 11kcal per 100g!!
In this way, the reason why Japanese food is healthy is the its good balance, which adopts a system called "Ichiju Sansai" and "Kinshoku" that eats fermented dishes and mushrooms.
NEXT PAGE→[Japanese food and mushroom②~Demand of mushrooms in Japan~]